Sales and Marketing Jobs at Armstrong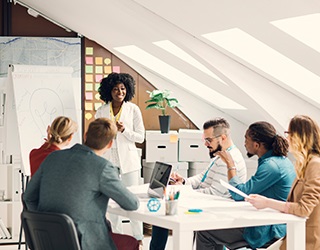 Our Sales and Marketing teams interact regularly with architects, distributors, contractors, owners, and facilities managers to influence the specification and purchase of Armstrong products. They build strong relationships with internal and external partners that help us meet and exceed sales budgets and drive improved business results.
Working at Armstrong
We offer you a proud heritage of innovation, commitment to environmental sustainability, a passion for safety, and operations based on candor, integrity, inclusion, and commitment.
Apply for Sales and Marketing jobs at Armstrong today!
Stay Connected
Join our talent community and receive email updates about future jobs matching your interest.
Results 1 – 10 of 10
Page 1 of 1
Search results for "".
Title
Location
Date
Function
Market Segment Manager, Education Job

Lancaster, PA, US, 17603

Apr 22, 2018

Marketing

Market Segment Manager, Lighting Job

Lancaster, PA, US, 17603

Apr 22, 2018

Marketing

Market Segment Manager, Healthcare Job

Lancaster, PA, US, 17603

Apr 22, 2018

Marketing

Commercial Sales Development Program Job

Lancaster, PA, US, 17603

Apr 20, 2018

Sales

Digital Coordinator & Content Editor Job

Lancaster, PA, US, 17603

Apr 19, 2018

Marketing

Commercial Sales Support Specialist Job

Lancaster, PA, US, 17603

Apr 14, 2018

Sales

Project Manager, Interior Construction Solutions, High Rise Residential - Seattle Job

Seattle, WA, US

Apr 13, 2018

Sales

Architectural and Contract Sales Executive, San Jose Job

San Jose, CA, US

Apr 8, 2018

Sales

Commercial Solutions Manager (Northern CA) Job

San Francisco, CA, US

Apr 5, 2018

Sales

Commercial Solutions Manager (MidAtlantic - North) Job

New York, NY, US

Apr 5, 2018

Sales