Human Resource Jobs at Armstrong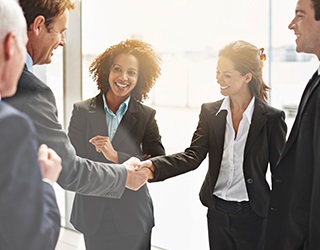 HR professionals at Armstrong are responsible for employee relations, staffing, employee orientation, compensation, benefits, and driving compliance with state and federal employment regulations. Our hardworking and energetic HR professionals have functional HR competency, hands on experience providing a wide range of HR services to employee groups, strong leadership abilities and a passion for developing, motivating and engaging employees.
Working at Armstrong
We offer you a proud heritage of innovation, commitment to environmental sustainability, a passion for safety, and operations based on candor, integrity, inclusion, and commitment.
Apply for Human Resource jobs at Armstrong today!
Stay Connected
Join our talent community and receive email updates about future jobs matching your interest.

There are currently no open positions matching this category or location.
Receive emails by subscribing to jobs matching Human Resource Jobs at Armstrong when they are posted.
The 10 most recent jobs posted by Armstrong Ceiling are listed below for your convenience.
Results 1 – 10 of 10
Page 1 of 1
Search results for "".
Title
Location
Date
Function
Plant Controller Job

Newark, OH, US, 0

Apr 24, 2018

Finance

Maintenance Supervisor Job

Marietta, PA, US, 17547

Apr 24, 2018

Manufacturing

Electrical Maintenance Supervisor Job

Macon, GA, US, 31213

Apr 23, 2018

Manufacturing

Production Team Manager, Flexline Job

Marietta, PA, US, 17547

Apr 23, 2018

Process Improvement

Market Segment Manager, Education Job

Lancaster, PA, US, 17603

Apr 22, 2018

Marketing

Market Segment Manager, Lighting Job

Lancaster, PA, US, 17603

Apr 22, 2018

Marketing

Market Segment Manager, Healthcare Job

Lancaster, PA, US, 17603

Apr 22, 2018

Marketing

Maintenance & Engineering Manager Job

Millwood, WV, US, 0

Apr 21, 2018

Engineering

Maintenance Manager Job

Pensacola, FL, US, 32505

Apr 21, 2018

Facilities/Plant Maintenance

Commercial Sales Development Program Job

Lancaster, PA, US, 17603

Apr 20, 2018

Sales