Manufacturing Management and Plant Operations Jobs at Armstrong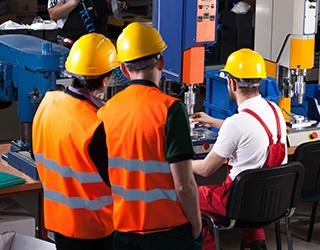 Armstrong's Plant Management and Operations employees are the backbone of all Armstrong operations. They supervise and drive quality, productivity, safety, and cost efficiency to ensure Armstrong's continued growth and recognition as an industry leader.
Working at Armstrong
We offer you a proud heritage of innovation, commitment to environmental sustainability, a passion for safety, and operations based on candor, integrity, inclusion, and commitment.
Apply for Manufacturing Management and Plant Operations jobs at Armstrong today!
Stay Connected
Join our talent community and receive email updates about future jobs matching your interest.
Results 1 – 10 of 10
Page 1 of 1
Search results for "".
Title
Location
Date
Function
Maintenance Supervisor Job

Marietta, PA, US, 17547

Apr 24, 2018

Manufacturing

Electrical Maintenance Supervisor Job

Macon, GA, US, 31213

Apr 23, 2018

Manufacturing

Maintenance Manager Job

Pensacola, FL, US, 32505

Apr 21, 2018

Facilities/Plant Maintenance

Combustion Technician Job

Macon, GA, US, 31213

Apr 12, 2018

Manufacturing

Production Team Manager, Rotating Shifts Job

Marietta, PA, US, 17547

Apr 12, 2018

Manufacturing

Production Associate Job

Columbus, OH, US, 0

Apr 12, 2018

Production

Value Stream Engineer Job

Pensacola, FL, US, 32505

Apr 11, 2018

Production

Maintenance Stores Specialist Job

Macon, GA, US, 31213

Apr 11, 2018

Manufacturing

Production Operator Job

Macon, GA, US, 31213

Apr 4, 2018

Manufacturing

First Class Electrician Job

Macon, GA, US, 31213

Apr 2, 2018

Manufacturing